Duane is the lead pastor and primary teacher at Deer Creek. He and his wife, Holly, are transplants from the Midwest. In 1987 they moved to Colorado to start this church. Duane earned his Bachelor's degree from Covenant College and his Master of Divinity from Westminster Seminary. They've raised a family of four children and both love the outdoors, this church, and yes, after over 30 years together, they still love each other.
Tim serves as our Executive Pastor. He helps run many of the operations of the church including the staff, finances, facility, communications, benevolence and HR. He also oversees local and global missions. He earned his Master of Divinity from Denver Seminary in 2015. Tim met Jesus as a 19-year-old college student. From the beginning, he has been passionate about the local church. He enjoys learning, reading a good book, working on house projects, and hanging out with his wife and four girls.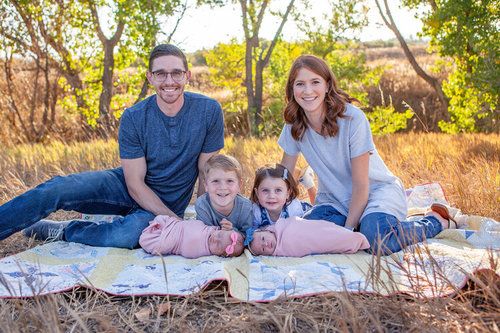 Originally from Arvada, Colorado, Daniel and Hannah moved to Nashville in 2013 so that Daniel could attend Vanderbilt University. He studied Theology and received a M.T.S. Before coming to Deer Creek, Daniel was Pastor of Youth and Families at West End Community Church. Daniel loves running, sports, board games, theology, and more-theology. Daniel and Hannah have four children: Eli, McClaine, Jane, and Annie
JonPaul is our church planting resident. He is on staff preparing to plant a church in Denver in 2024. JP and Carrie met near Richmond, Virginia and got married in 2007. They moved to St. Louis where JP went to Covenant Seminary. Before coming to Deer Creek Church they were on staff for seven years at Christ Presbyterian Church near Greenville, North Carolina. JP & Carrie have 4 kids, Lucy, Judah, Luke, and Jane. They love the outdoors, food, books, and all kinds of music.
Aaron serves as our Worship Director. He has a Bachelor's degree in Music from Vanguard University of Southern California. Aaron came to faith at the age of 9 at a Petra concert and spends his days with his wife, Jackie, and their four sons. He also loves to skateboard, snowboard, and surf with his family, and also loves to read.
Amber is originally from Iowa and graduated from Northwestern College with a degree in English Education. After working as an English teacher, a cake decorator, a paralegal, and a stay-at-home mom, she is now serving as our Director of Children's Ministry. Amber developed a love for children's ministry through the experience of serving as a volunteer for many years. She enjoys coffee, baking, walking with friends, road trips, hiking, and other simple things. Amber and her husband Tyler began attending Deer Creek Church as newlyweds in 2006. They have two kids, Riley and Hannah, and a beloved golden retriever named Juno.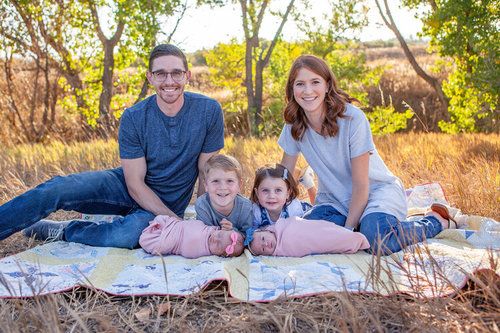 Kids Ministry Coordinator
Hannah is married to the associate pastor, Daniel. She previously worked as a Ministry Administrative Assistant with Flatrock Community Church (PCA) in Nashville. She loves gardening, house projects, being outside in the Colorado sunshine and family. Daniel and Hannah have four children: Eli, McClaine, Jane and Annie.
Jenny is our part time admin. Her and her husband Demian have been members at Deer Creek since before they were married and are raising all three of their children (now teenagers) here. After years of homeschooling the children she is back in college working on a multimedia and graphic design degree. When she has free time, she likes reading and hanging out with her husband and family.
Elders are responsible for the spiritual oversight of the church, teaching, shepherding, and modeling the Christian life. Our current active elders are:
Duane Cory, Senior Pastor
Daniel Nealon, Associate Pastor
Tim Ringquist, Executive Pastor
Tyler Brinks
Caleb Douglas
Demian Klausing
David Morgan
Robert Rock